May 2020 | Volume 21 No. 2
Hot off the Press
Peter Daniell brings long experience in Oxford University Press and journalism and a lifelong connection with Hong Kong to his new role as Publisher of Hong Kong University Press (HKUP), the University's publishing arm.
Peter Daniell was comfortably ensconced as a senior commissioning editor at Oxford University Press (OUP) in England, where he had been for 14 years, when an advertisement last year caught his eye. HKUP was looking for a new publisher. For Mr Daniell, this was more than a curiosity. It was a calling from his boyhood home. 

"I grew up in Hong Kong and later returned for two years in my 30s to work for Thomson Reuters," he said. "OUP was an absolutely lovely place to work, but I know and love Hong Kong and that draw never goes away. So when I saw the advertisement, it seemed like a really good idea to apply." 

The job itself held great appeal, too – a chance to work in a smaller publishing house that has fewer boundaries in terms of titles and division of work than a large bureaucratic operation. "HKUP also has a great international reputation," he said. 

Mr Daniell brings a worldly outlook himself to the job. He qualified as a barrister in the United Kingdom, then went into television as a broadcast journalist and producer of current affairs programmes at the BBC and ITV. Later, he entered legal publishing, first with Thomson Reuters then OUP, where he was responsible for both practitioner and scholarly output on criminal law, police law and criminology. 

At HKUP, he will be overseeing publications on a much broader range of subjects and he is keen to embrace the potential of that. "I am excited about the commissioning opportunities open to us based on our unique position in Asia and by drawing on the outputs of a strongly research-oriented university."
Crossing disciplines 

Mr Daniell wants to deepen the content pool, starting with HKUP's strengths – including Asian studies, Asian history, cultural and gender studies, anthropology, film and media, law, religion, fine arts and languages – but also expanding into interdisciplinary areas. 

A key focus for that expansion is HKUP's specialist series, which embrace topics not covered well elsewhere: the 'Crossing Seas' series focusses on Chinese migration from the migrants' perspective; 'Crossings' on Asian cinema and media; and 'Queer Asia' on non-normative sexuality and gender cultures, identities and practices across the region. 

"Queer Asia has been particularly successful and it has enhanced our reputation internationally as having this area of expertise, which is helping to build our profile," he said. 

To capitalise on that momentum, he hopes to launch a new social science series for the Asia Pacific region that would be broad-based and interdisciplinary and guided by a board of experts from around the world. "The idea is to look widely but take a restrictive approach for inclusion, only accepting those research monographs that truly move the debate forward or break new ground," he said. 

Mr Daniell also wants to reach out to scholars doing interdisciplinary research in all areas at HKU including contemporary China, the law, education, megacities, and urban planning and well-being. "The broad message is that we are keen to find out what they are doing," he said.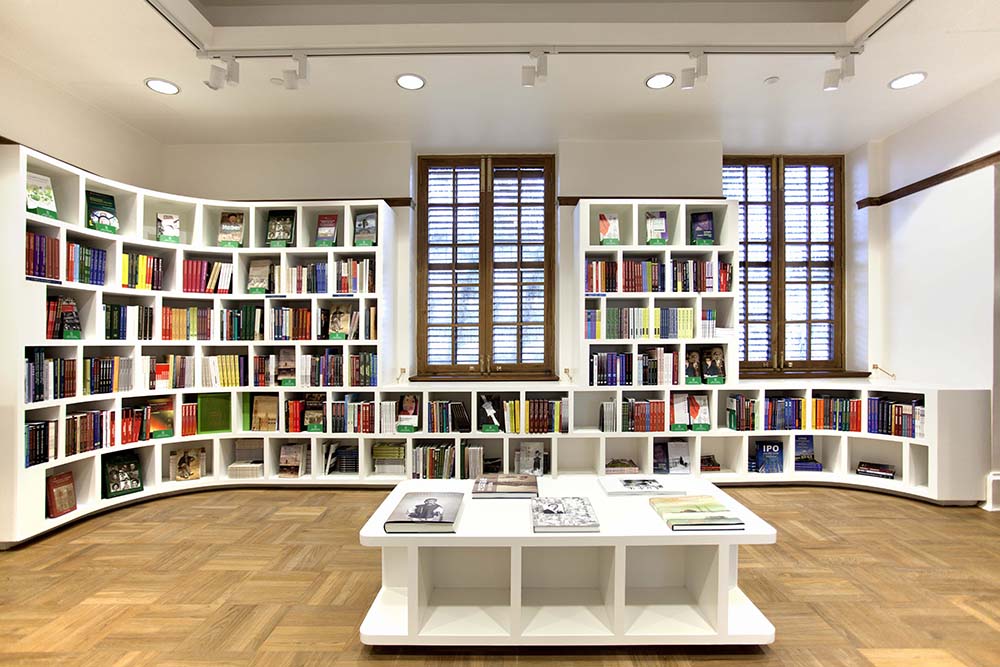 Building on its unique position in Asia, the Hong Kong University Press releases up to 50 new titles a year from leading scholars around the world.
Here to help 

He is starting to pitch directly to the faculties, departments and individual academics on campus, and has offered to help departments that publish their own publications with such things as distribution and marketing. 

All HKUP titles undergo a peer review system by readers from top universities around the world. "We take our peer review process very seriously. Everything that we publish is read in its entirety by at least two experts in the field and manuscripts must be revised according to their feedback before they are accepted into production. If you set the bar high for quality, you should be open to all kinds of formats and topics that meet the needs of specific audiences," he said. 

HKUP books are distributed globally to libraries, individual academics and professionals, students, and general readers too. Many sell well in local bookshops, particularly local history, law and language books, and quite a few titles on Chinese history, film and fine art have been picked up by publishers in Mainland China. 

"Overall, we want to make HKUP the go-to place for all research emanating from the Greater China area and to translate the research to an international audience," he said. "A lot of people say a small press can't compete with the big players out there, but there's no reason you can't be a small press with an international reputation for quality."
Overall, we want to make the Hong Kong University Press the go-to place for all research emanating from the Greater China area and to translate the research to an international audience.