November 2019 | Volume 21 No. 1
New Graduate School Dean Brings a Sense of Belonging
Professor Frederick Leung Koon-shing hopes to expand the employment horizons of research postgraduate students, while also making them feel supported and at home at HKU.
A home base has figured highly in the career of Professor Frederick Leung Koon-shing, Chair Professor and Kintoy Professor in Mathematics Education. He grew up in Hong Kong, did his undergraduate and master's degrees at HKU, and stepped into a Teaching Consultant job at the University where he has worked since 1982 (he did his PhD part-time at the University of London while continuing to lecture at HKU). His research has a connection to home, too. He is internationally renowned for his studies on cultural differences in mathematics education, which were inspired by his observations of how the British curriculum was taught to Chinese children in local schools.
Now, he is taking his homegrown inclinations into his new position as Dean of the Graduate School. Among his aims is to carve out a hub that research postgraduate (RPG) students can call their own.
"I'm not competing with what is provided by the Faculties," he said, noting some but not all had individual working spaces and social spaces for their RPG students. "What I want to do is provide students with a second home where they can mingle with other students, relax, have rooms where they can work if they want or hold workshops. Somewhere where they feel they belong. By making the experience better for them, I hope this will inculcate a sense of belonging to the University, too."
Getting the message right
Professor Leung's commitment to HKU runs deep. Apart from his 37 years as a scholar – during which he was awarded the highest international honour in mathematics education, the Hans Freudenthal Medal – he has been Dean of Education, Master of St John's College, and Director of Education and Development for Research Integrity, among other posts. He agreed to take up the deanship of the Graduate School because for the first time, it has been made a full-time post. "It shows how serious the University is about promoting RPG education," he said.
He sees his job as three-fold. One is to help HKU attract top-flight research students. HKU is well-known in Hong Kong and Mainland China, but more promotional effort is needed elsewhere in the region and in Europe and North America. "Part of recruitment is how we promote ourselves," he said, a job that has been made a little easier with the recent announcement of new HKU Presidential PhD Scholarships for outstanding candidates, worth HK$404,000 the first year and HK$384,000 in subsequent years, which will be in addition to the Research Grants Council's Hong Kong PhD Fellowship.
"We must stress that we are an English-speaking university – you do not need to know Chinese to study a PhD at HKU – and that we provide these generous scholarships to offset the high cost of living in Hong Kong. And we need to focus on the attractions for research. The University is very strong in STEM, but we are also a very good location for humanities and social sciences students because of our expertise in and proximity to China," he said.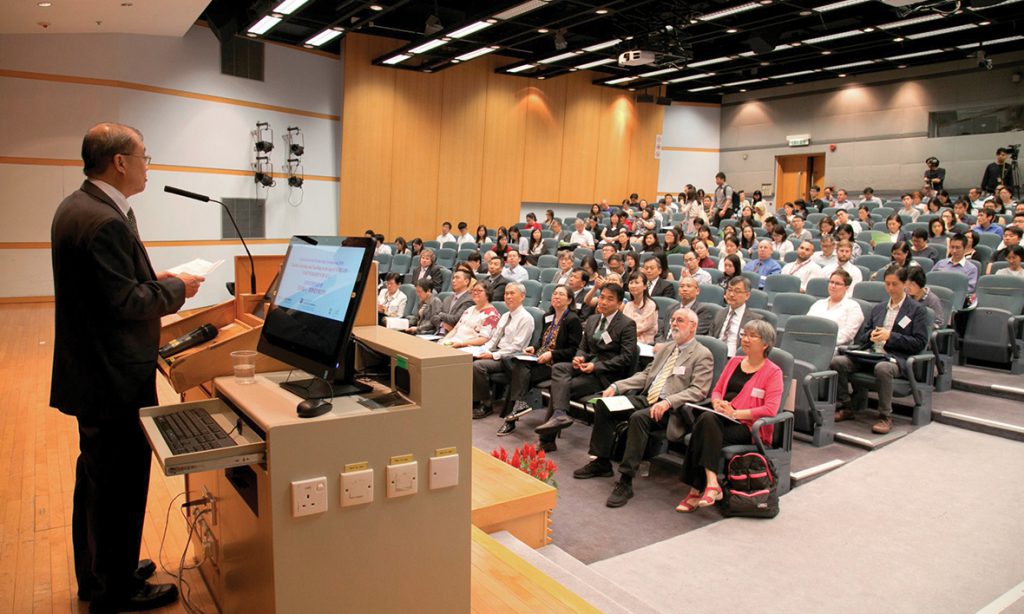 Professor Leung (left) at the Faculty Partnership Symposium 2018.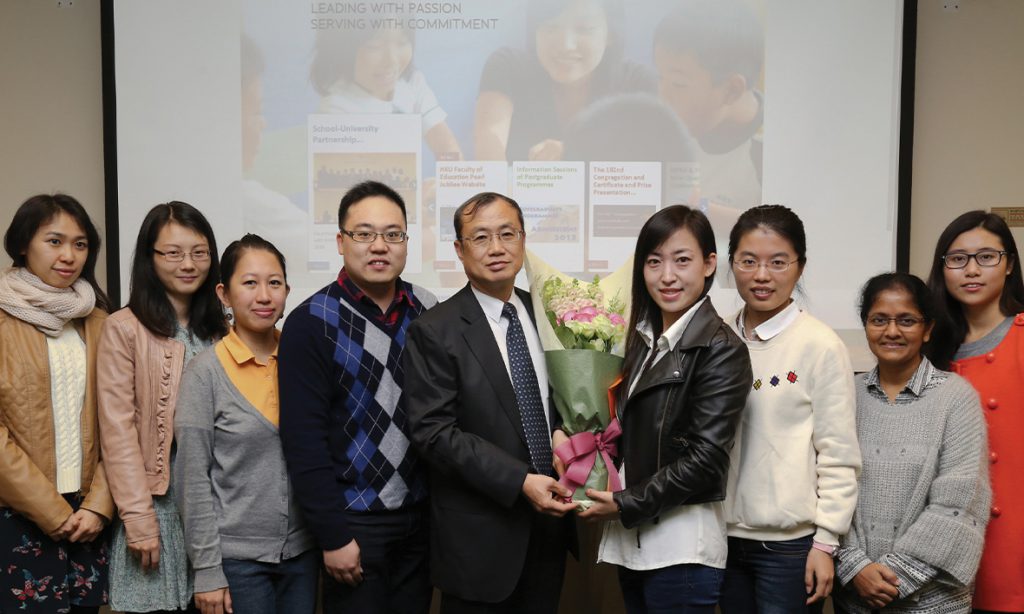 Professor Leung (centre) was named the first Changjiang Scholar in Mathematics Education by the Chinese Ministry of Education in 2014.
Variety and options
Professor Leung's second area of focus is ensuring students have a high-quality education experience over and beyond what they receive from their Faculty and supervisor. His proposal for a hub space is part of this. He also hopes to offer more variety within the Graduate School's compulsory courses in thesis writing, research methods and research ethics to cater to the different needs of students.
His third area of work – and one he is especially keen to improve – is students' future prospects. While academia seems a natural career path for RPG students, there are many other options abounding, particularly in the Greater Bay Area. "Many companies are thirsty for people with doctorates. We need to introduce students more to the opportunities that lie before them upon graduation," he said. The Graduate School will be cultivating ties with industry and also encouraging students to develop their research into start-­ups. Professor Barbara P Chan was recently appointed Associate Dean (Innovation & Internship) to advance that area.
"I don't want students to think academia is the only path they can take. After they have been exposed to all these options and they are still determined to be a researcher, that's fine. But I don't want them to make that choice out of ignorance," he said.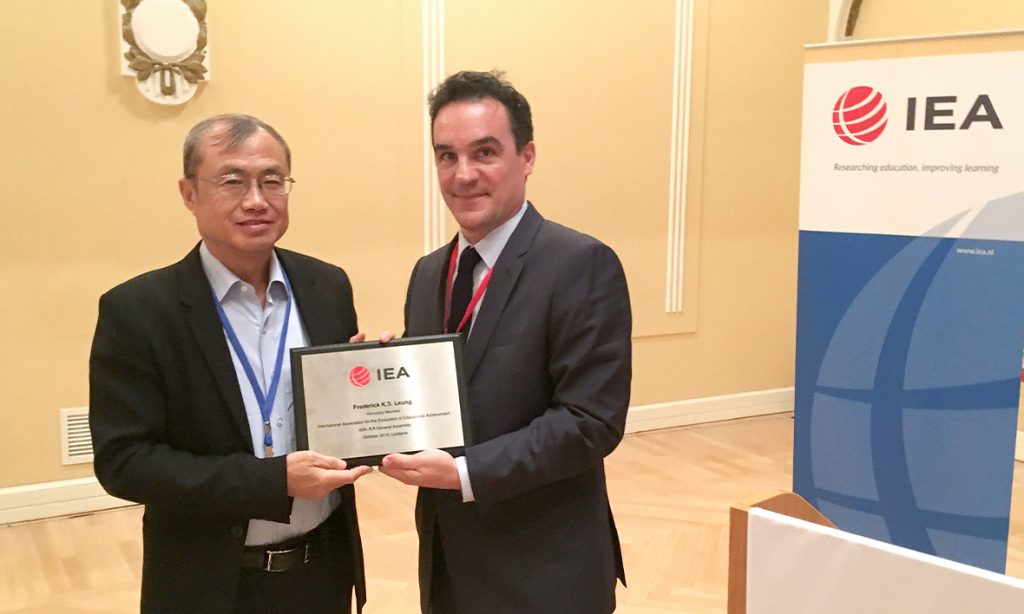 Professor Leung (left) has been elected an Honorary Member of the International Association for the Evaluation of Educational Achievement, the first Asian recipient of this honour.
By making the experience better for them, I hope this will inculcate a sense of belonging to the University, too.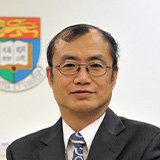 PROFESSOR FREDERICK LEUNG KOON-SHING