May 2021 | Volume 22 No. 2
It Takes a Village
A book about China's first and most dynamic Special Economic Zone, Shenzhen, argues that its dazzling success owes as much to its indigenous villagers and migrant workers as to central policymakers.
Shenzhen, located just across Hong Kong's border with southeastern China, has been described variously as a modern metropolis, Asia's Silicon Valley, an economic hub and an overnight city. Forty years ago it was viewed as a rural backwater, until Deng Xiaoping named it a Special Economic Zone (SEZ) and to the world Shenzhen seemed to transform overnight.
It is held up as a modern Chinese miracle, but Dr Juan Du's book The Shenzhen Experiment aims to debunk this myth of instant city and to challenge the established misconceptions of top-down planning as the key to its success. Instead, the book reveals a reality in which Shenzhen's prosperity is equally driven by farmers, oyster fishermen, vibrant night markets and the aspirations of millions. "I provide humanistic narratives that convey the importance of history, ecology, politics, culture, and people," said Dr Du. Since its publication, the book has been widely reviewed by international media and scholarly journals across various disciplines, and it received the 2020 Book of the Year Award from Arizona State University's Institute for Humanities Research.
Published by Harvard University Press in 2020, The Shenzhen Experiment is the culmination of years of research, teaching and community engagement in Shenzhen by Dr Du. During its research and writing over the past 10 years, Dr Du, who is Associate Professor and Associate Dean in the Faculty of Architecture, has published and exhibited extensively on Shenzhen, as well as on multiple related social-ecological issues of China's rapid urban transformation.
Her first visits to Shenzhen were in 2005 and she initially found the city to be "affluent, professional, efficient, sanitised, designed for fast cars and faster people". In the ensuing decade of research and practice in the city, Dr Du came to realise that, ironically, the great achievements of Shenzhen in the past four decades have also served to overshadow its deep history and culture.
In the book Dr Du argues that Shenzhen has in fact been an important centre of governance and commerce for over a millennium, and that the region's commonly overlooked long history and unique culture had a profound influence on the establishment of Shenzhen in 1979, as well as the SEZ's rapid and successful development. Leading up to the Ming and Qing dynasties, many villages and markets had been established and prospered in the area that later became Shenzhen, and the remnants still exist today.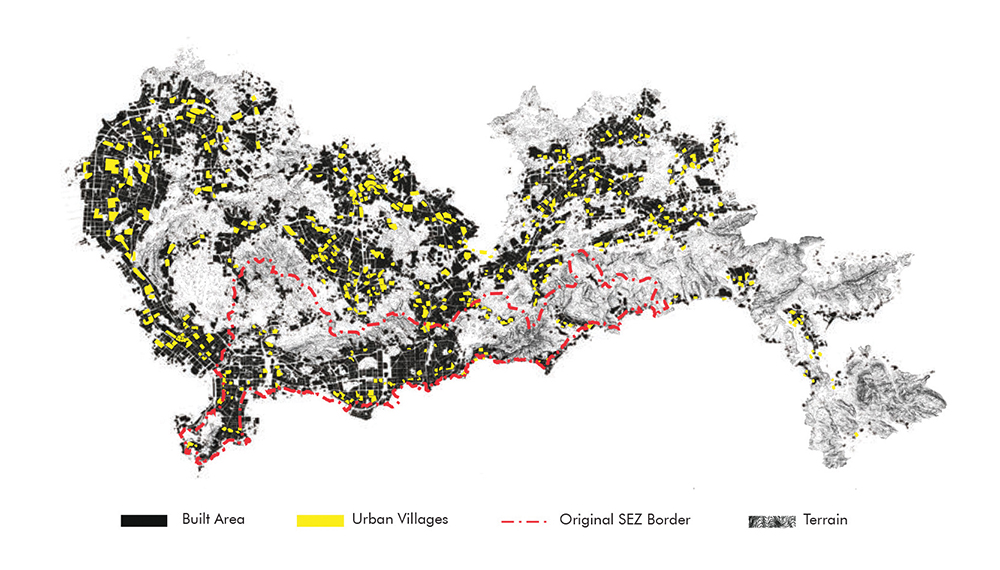 Shenzhen's post-1979 urbanisation patterns are determined by both the natural geography and the pre-existing townships and villages.
(Courtesy of Juan Du, The Shenzhen Experiment, Harvard University Press, 2020)
Local efforts
"Shenzhen's earliest industry and economy were the result of local efforts during a highly specific time, in a very unique geography," said Dr Du. "Much of Shenzhen's industry and infrastructure resulted from the informal responsive efforts of its formerly rural population (namely, those indigenous villagers in today's urban villages). It was the pre-existing rural population that took the opportunity to establish housing and meet other basic needs for most of the new migrant workers. Shenzhen's invisible and 'unplanned' populations are key to understanding the complex nature of urban construction, land expropriation, property rights, and housing affordability."
Many of the 'protagonists' within the book had intimate relationships with Hong Kong or were Hong Kong residents. Through people, relationships and events, the book also reveals nuanced ways that Hong Kong has influenced the development of Shenzhen and vice versa – including knowledge, experience, policy and culture.
Asked what lessons other urbanising countries can learn from the Shenzhen experience, Dr Du said: "First and foremost, we must recognise the complex dynamic between top-down and bottom-up processes that shaped the city's developmental history. Under the pre-1979 communist ideology, the centralisation of political power was absolute. The SEZ policies gave unprecedented law-making and law-breaking powers to the Guangdong provincial government. The fact that the central government delegated political power in order to permit local trial and error, at the risk of undermining central control, is both a testament to the strength of reform-minded leadership and a reflection of the urgency for change during that specific historical moment."
Dr Du suggested that policymakers seeking to replicate Shenzhen's success must "recognise that 'instant cities' do not spring up from a blank slate, and consider a long view of the past in addition to projecting the future. They must consider people, recognising that local entrepreneurs, leaders, and most importantly residents – like the many individuals featured in this book – have a vital role to play in the development of any city."
But, she concluded, the greatest lesson that Shenzhen has to teach for other aspiring SEZs is the lesson of purpose. "One of the most problematic misconceptions about Shenzhen is calling it merely an 'illustration' of the effectiveness of SEZ policies. I question the assumption that Shenzhen's success mainly results from SEZ policies. By extension, I do not subscribe to the assumption that the SEZ policy is the most effective instrument to emulate, or to learn from, in the case of Shenzhen. Shenzhen's success is founded on the efforts of local city makers to create not just a 'zone', but a real city."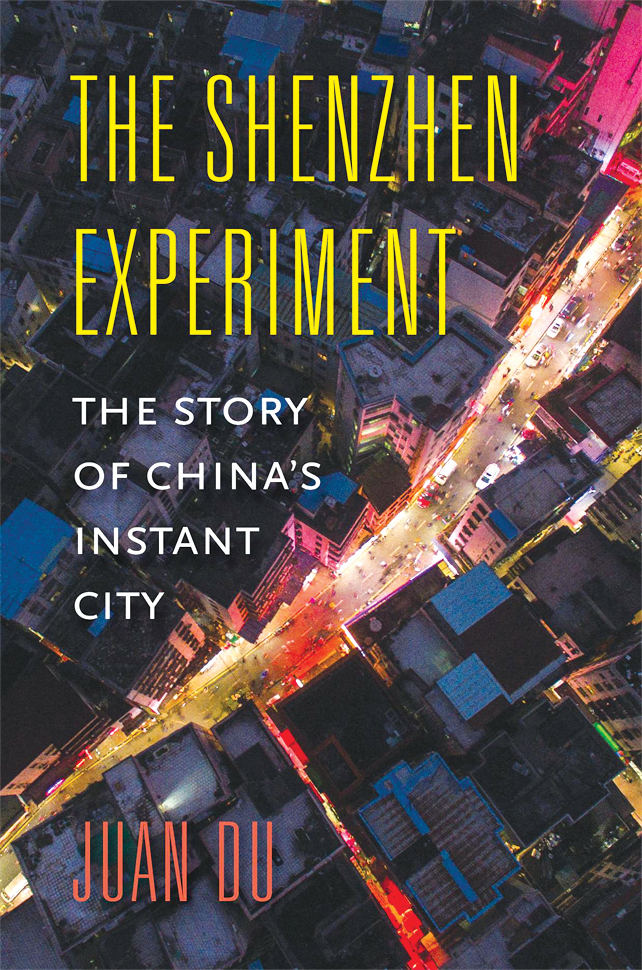 The Shenzhen Experiment: The Story of China's Instant City
Author: Juan Du
Publisher: Harvard University Press
Year of Publication: 2020
The fact that the central government delegated political power in order to permit local trial and error, at the risk of undermining central control, is both a testament to the strength of reform-minded leadership and a reflection of the urgency for change during that specific historical moment.