November 2022 | Volume 24 No. 1
Hatching a Plan
The oyster industry in Hong Kong and southern China is suffering mortality of its stock due to pollution, climate change and encroachment on breeding grounds. HKU is leading an initiative that brings industry, government and scientists together to address the problem and improve sustainability.
Hong Kong and southern China produce more than 30 per cent of the world's edible oysters, largely using a species endemic to Hong Kong (Crassostrea hongkongensis) that is popularly called the Hong Kong oyster, as well as indigenous aquaculture practices that have been in place for more than 700 years. Unfortunately, the future has been looking dim for this industry that is rich in tradition.
Oysters grow at river mouths where saline and fresh waters mix. But pollution from land sources, climate change impact, and land development and reclamation have diminished their traditional growable areas. Growers in Lau Fau Shan in Deep Bay, where Hong Kong's oyster farmers are largely based, have seen massive annual die-offs of up to 80 per cent of their oyster stock.
These conditions have pushed growers to take their oysters to the limit in terms of where they can live. As a result, their stock cannot grow as fast as that of their counterparts elsewhere living in more comfortable estuarine environments, according to Dr Thiyagarajan Vengatesen of the Swire Institute of Marine Science (SWIMS) and School of Biological Sciences.
However, this year, a new initiative was formally launched that looks set to improve the industry's long-term outlook.
Building confidence
The Hong Kong Oyster Hatchery and Innovation Research Unit, which is headed by Dr Vengatesen, has brought scholars, the oyster-growing industry and the Agriculture, Fisheries and Conservation Department (AFCD) to develop new hatchery technologies for the industry, as well as a new, heartier 'seed' called the HKU Super Oyster Seed. AFCD is providing HK$5.28 million in funds through its Sustainable Fisheries Development Fund and Lee Kum Kee Company Ltd has provided HK$3 million for this knowledge transfer.
The first task for the hatchery unit is to address the fact that there are no hatcheries in Hong Kong, where growers have relied on seeds from the wild or sometimes from Mainland hatcheries. In both cases, they are unsure of the quality of the seeds, which has increased financial risk.
Dr Vengatesen said they will provide growers with the technologies and skills needed to hatch their own seeds. "Because they don't have control over the quality of supplies at the moment, it affects their confidence when selling their products. They also do not have a sustainable supply of seeds. But they have not had the technology or a model to follow to set up their own hatchery.
"We are developing this model for them and this will also be a model for southern China. Because Hong Kong is a small place, it is possible to bring together the growers and scientists and government and develop a model that can work well around the world, particularly in Mainland China," he said.
Using local oyster seeds, the model recently developed at HKU will produce about 10,000 strings of oyster seeds each year, with each string holding 200 good-quality and fast-growing oysters. The hatchery is expected to be fully up and running within two years.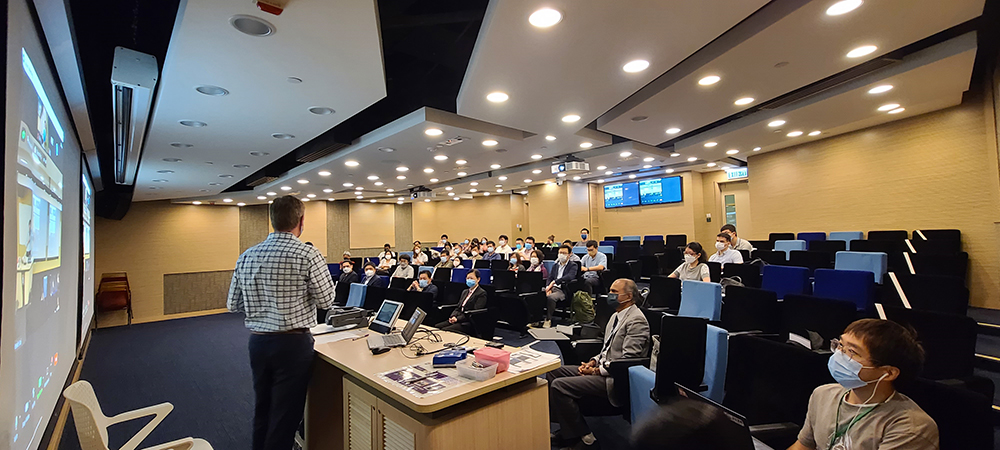 At the kick-off meeting of the Hong Kong Oyster Hatchery and Innovation Research Unit, hatchery and aquaculture experts, and representatives from the local oyster industry, government agency and other stakeholders gathered to discuss the sustainability of oyster aquaculture in Hong Kong.
Making a new seed
Dr Vengatesen has also incorporated the hatchery into teaching and learning to inspire student entrepreneurs. One group has already developed a typhoon-proof raft for aquaculture in general and received funding to create a start-up company.
That still leaves the question of sustainability for the oysters. It takes time to develop new strains, but Dr Vengatesen said they are nearly half-way through the process of producing the HKU Super Oyster Seed.
The aim is to develop a seed that produces oysters capable of growing in a more extreme environment and able to thrive beyond their increasingly restricted traditional grounds. The hope is that within the next two to three years, the seeds will be ready for commercialisation.
"Once growers learn the hatchery technology from us and establish more hatcheries, they will then have this HKU Super Oyster Seed that they can use to take their hatcheries to the next level. We believe it will be highly commercially valuable not just for Hong Kong, but also southern China," he said.
The hatchery has started holding workshops for growers. Dr Vengatesen said he hoped it will spur further eco-entrepreneurship opportunities for student entrepreneurs and others to support the oyster industry. "The stakeholders have had an impact on this hatchery not just for research, but also teaching and innovation. Together we will make an impact on growers' livelihoods through modernising this industry with our research," he said.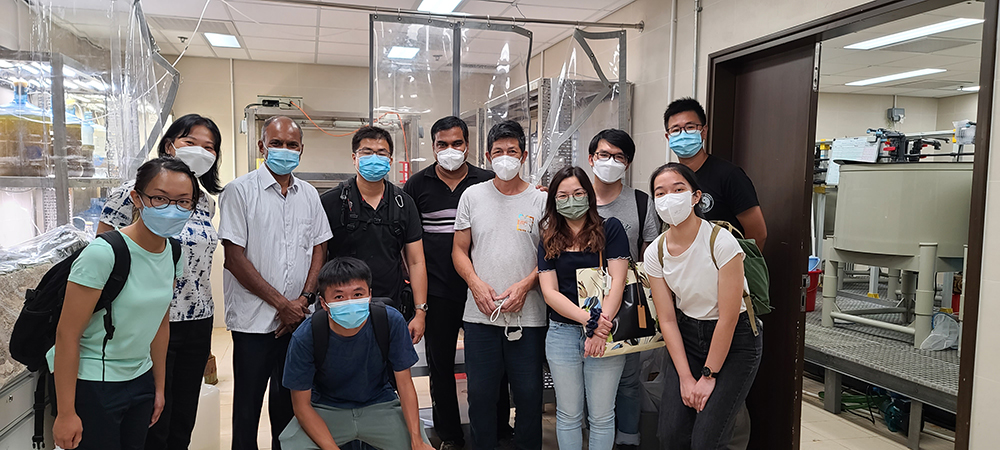 Representatives from the Agriculture, Fisheries and Conservation Department of HKSAR visiting the Hong Kong Oyster Hatchery.
Because Hong Kong is a small place, it is possible to bring together the growers and scientists and government and develop a model that can work well around the world, particularly in Mainland China.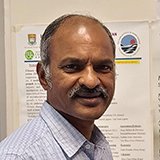 DR THIYAGARAJAN VENGATESEN