May 2020 | Volume 21 No. 2
Cover Story
Raising the Alarm on Dementia
About 100,000 people in Hong Kong suffer from dementia, a number that is expected to triple by 2040. Scholars in the Department of Social Work and Social Administration are trying to jumpstart the city's dementia policy and improve the lives of patients and caregivers.
Dr Gloria Wong Hoi-yan has worked for years to develop interventions and care management for sufferers of dementia. And while she has had some successes (see box), one stumbling block has loomed in her path. Unlike Taiwan, Macau and other developed societies, Hong Kong does not yet have a specific policy for dealing with dementia, creating a dilemma for her.

"If the system is not ready, it is difficult to do effective intervention work. But to help people, you have to work within the system," she said.

Her response has been to try to improve that system. Dr Wong is spearheading a Research Impact Fund-supported project to develop short-, medium- and long-term goals for dementia care in Hong Kong, called the TIP-CARD – for Tools to Inform Policy: Chinese Communities' Action in Response to Dementia.

The three-year project started in April 2019 and Dr Wong and her team have been working with stakeholders to assess the current needs, expectations, priorities and resources for dementia care, the cost to society (including caregivers, who not only need support but may have stepped back from income-generating work to look after loved ones), and the policy options.

They will develop new tools for policymakers, and not a moment too soon. Within 20 years, nearly one-third of Hong Kong residents will be over 65 years old and about 330,000 people will have dementia. Hong Kong is not alone in facing this problem. "The World Health Organization has declared that dementia is a public health priority," Dr Wong said. She is thus also collaborating with a London School of Economics project to help lower- and middle-income countries develop dementia policy.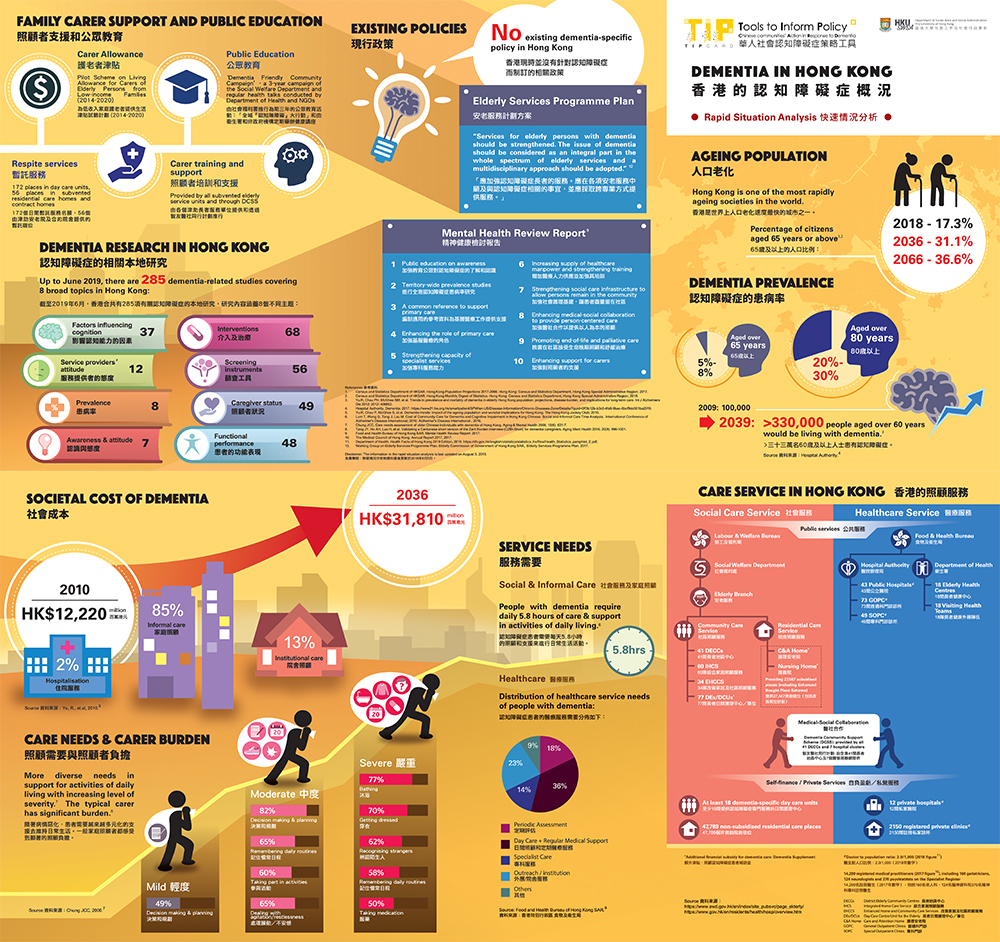 The leaflet of the TIP-CARD project includes figures showing the expected growth in the number of people with dementia in Hong Kong, as well as the increasing burden.
Improving services

Apart from policy development, HKU scholars are also advising the government on how to improve services for dementia patients. In one project, Dr Wong and a multidisciplinary team from the Social Sciences and Medical Faculties evaluated the pilot Dementia Community Support Scheme, a government-funded initiative in which medical and associated professionals provide community-based support for patients with mild to moderate dementia and their caregivers. The scholars showed this maintained daily living function in patients and reduced the burden on caregivers. With that evidence, the government made the scheme permanent.

Team member Professor Terry Lum Yat-sang has also devised a tool to improve the allocation of government-funded long-term care for cognitively impaired individuals. Currently, the system is crude – 86 per cent of those assessed are deemed to have severe impairment, qualifying them for long-term care; the rest are diagnosed with low or mild impairment. "That is a very high proportion getting long-term care. We joke that it might be cheaper for the government not to do the assessment rather than put in this effort," he said.

The tool developed by Professor Lum and his team provides a finer, more precise assessment that he likens to "an MRI machine instead of the low-resolution x-ray they have now". Older adults are classified into six to eight categories and each level has a protocol for planning the patient's care. The Legislative Council is expected to endorse this approach this year. In the meantime, 3,000 social workers are being taught how to use it.

"This will change the whole landscape of long-term care in Hong Kong," Professor Lum said, although ultimately the outcome will depend on government support. "The government will need to provide resources for long-term care services. Otherwise, the higher-resolution image will not help clients at all."
If the system is not ready, it is difficult to do effective intervention work. But to help people, you have to work within the system.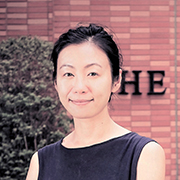 BRAIN ACTIVITY
Dr Gloria Wong Hoi-yan has been at the forefront in bringing cognitive stimulation therapy (CST) to Hong Kong, a non-pharmacological treatment for dementia patients that has been endorsed in the United Kingdom. She has adapted materials for Cantonese speakers and overseen the training of more than 400 CST facilitators.

The therapy brings together patients with mild to moderate dementia in small groups to chat and play games as they would normally do in an elderly centre. However, a trained leader prompts them with questions or tasks to stimulate their brainwaves. For example, as patients reminisce, they may be asked to compare the price of a bowl of wonton noodles in the past versus today, which involves executive functioning. Or play a game where they plan a dinner.

"Often people with dementia are treated as having no ability. The family takes care of everything so the person has nothing to do but sit at home, which isn't great for cognitive functioning or quality of life. CST provides a platform for them to be engaged in a social setting in activities they enjoy," she said.

Dr Wong has also received funding to develop new non-pharmacological interventions, including for people with more severe dementia in collaboration with University College London and Peking University. "These people have long been neglected but we think we can at least do something to improve their mood. Improved mood can also improve a person's cognition," she said.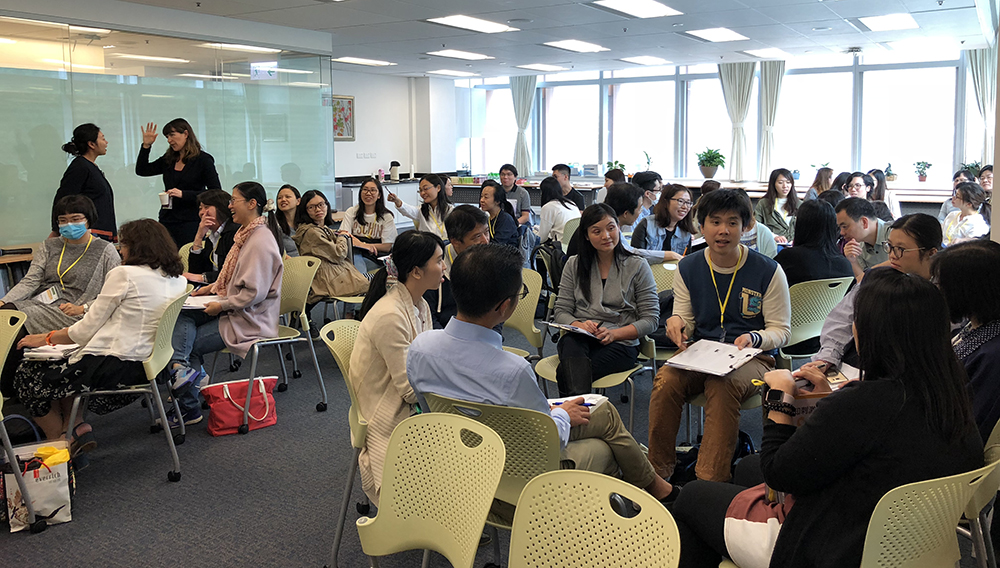 Training of local healthcare and social care professionals in cognitive stimulation therapy led by Dr Gloria Wong from HKU and Professor Aimee Spector from the University College London.